Budget Connected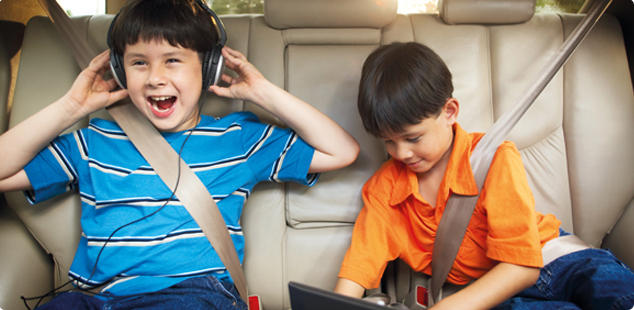 Add GPS or Wi-Fi to your booking
You can share the fun of the drive or just get some rest with additional driver.
And you'll always stay on top of your social game wherever you are with mobile Wi-Fi. Pre-book both additional driver and mobile Wi-Fi for your next journey.
Add one of our Connected Extras to your booking now and make life easy. We've even got spare phone chargers, in station, if you forget them.
Just make sure to select each item you'd like when booking your vehicle.
Wifi
Whether you're checking emails or updating your social networks, stay connected on your travels with Budget Mobile Wi-Fi
Second driver
Need a co-pilot? Adding an additional driver is a great way to share the load when travelling long distances or driving abroad.
Family time more important to you?
Spend your time showing your family the world, not the rental station. Add a GPS, child seat or additional driver to your rental when you book online.
Terms and Conditions:
Availability of all products is subject to location and stock levels.
GPS Speed camera alerts must be turned off when driving in France.
Fair usage policy and Mobile Wi-Fi specific terms and conditions apply to Budget Mobile Wi-Fi online.
In the UK, Mobile Wi-Fi cannot be booked for One Way Rentals and works in the UK only. In Europe, Mobile Wi-Fi works across some borders, although will not be available in all countries.
Mobile Wi-Fi is subject to availability and signal availability.
Cancellation charges apply.
Budget Booking Terms and Conditions apply to the booking.
Budget Rental Terms and Conditions apply to the rental.
Budget reserves the right to cancel or amend, without notice, the terms of this promotion.